Ormond Road Apartments
2005
Conversion and additions to a suburban office building.
The original office building on this site was, at the time of its construction in the early 1980s, the only three-storey building in a street of small shops. In the last five years, however, some five-story residential development has occurred on the opposite side of the street.
This project converts the existing upper two floors to residential apartments, with two further floors above and three additional floors at the rear (also comprising apartments. The dwelling size ranges from 49m2 bedsits to 160m2 three-bedroom units. The larger units were created during construction from combining two, two-bedroom units for individual purchasers.
The existing structure was undersized and required strengthening, including increased footing pads to take the extra floors and roof slab. The roof is fully decked for use by the occupiers. There is also a ground floor car park and a basement car stacker car park.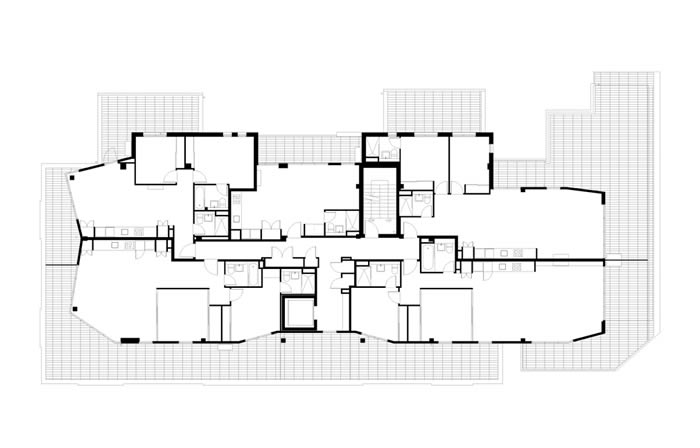 Photography
Geoff Crosby